Denis Cheryshev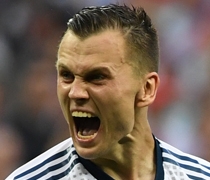 Browse this superb range of memorabilia signed by Russian footballer Denis Cheryshev. Items hand-signed by Cheryshev come with an official Certificate of Authenticity, which serves as your proof that his signature is 100% genuine.
There are no products matching the selection
Please check back again soon as new items may be on their way!